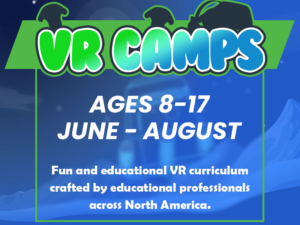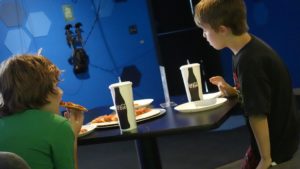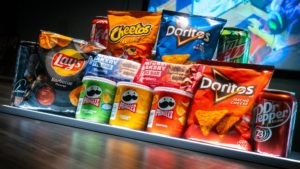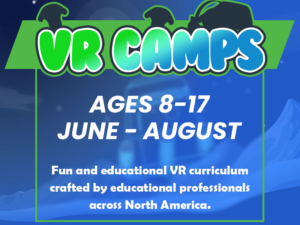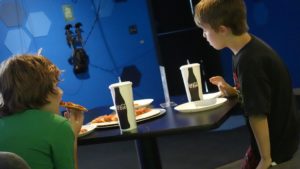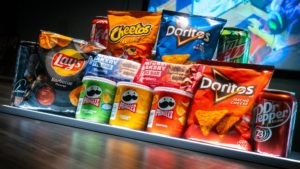 A one-time price of
$495.00
will be added to your order.
Description
Specifications
Customer Reviews (0)

YOUR KIDS WILL LOVE LEARNING!
Give your kids a head-start in the future of education in a memorable, exciting, and educational VR summer camp, made in partnership with Stanford University!
Our camps are created to offer a great balance between in and out of virtual reality activities, games, challenges, and arts and crafts projects. VR is a an affective way to make learning stick and it has the added benefit of being active while learning!
WHY VR SUMMER CAMP?
Studies have shown that kids are 6 times more likely to pick up information through this immersive new way of education. We have seen increased levels of retention in all subjects thought through this tool and have even seen and increase empathy for events in History which in the past were difficult for children to relate to and overall this program is designed to impact your children in a positive way.
CHOOSE FROM TWO CAMP PROGRAMS (OR BOTH!)
There are two different camps of educational content each a week long (Mon-Fri) available all summer.  (Click on "Specifications" above to see schedule)
VR CAMP ALPHA

EDUCATION MADE FUN

This week will take our campers through an exciting world of different subjects. They will explore our solar system and space, they will even land on the moon as part of the Apollo 11 mission. Next they will take a deep dive into the world of STEM. Exploring atoms, molecules, cells, chemical reactions, and Snell's Law. Campers then move into creative storytelling, challenges, games, and more!

 

VR CAMP BETA

THE WORLD AS WE KNOW IT

In this exciting week, our campers explore the wonders that make our world unique from the rest of the solar system. We take a deep look into our Earth and it's history. We walk with the dinosaurs, explore our atmosphere, water cycles, and oceans. And they get to swim with different ocean animals and take a closer look at the incredible world of engineering.
IMPORTANT INFO
If you're unable to pay in full now, we can reserve your spot(s) with a 50% deposit. Email us at info@edgevrarcade to setup.
If you purchase 2 or more camp weeks or for multiple children, you get a $50 discount per camp. Each VR camp has a max class size of 8 (minimum class size requirement is 3 campers).
Drop off times are 7:30am - 9:00am and pick up is 4:00pm - 5:00pm Mon-Fri. If you require different drop off and pick up times please feel free to let us know we are more than happy to assist in making arrangements that work for you. Snacks, drinks, and lunch is provided.
Once paid, you will receive an email with a link to complete your campers registration (including waiver, camp contract, and contact info). Please have this filled out before you child(ren) arrive for camp.
If you have any questions, please email us at info@edgevrarcade.com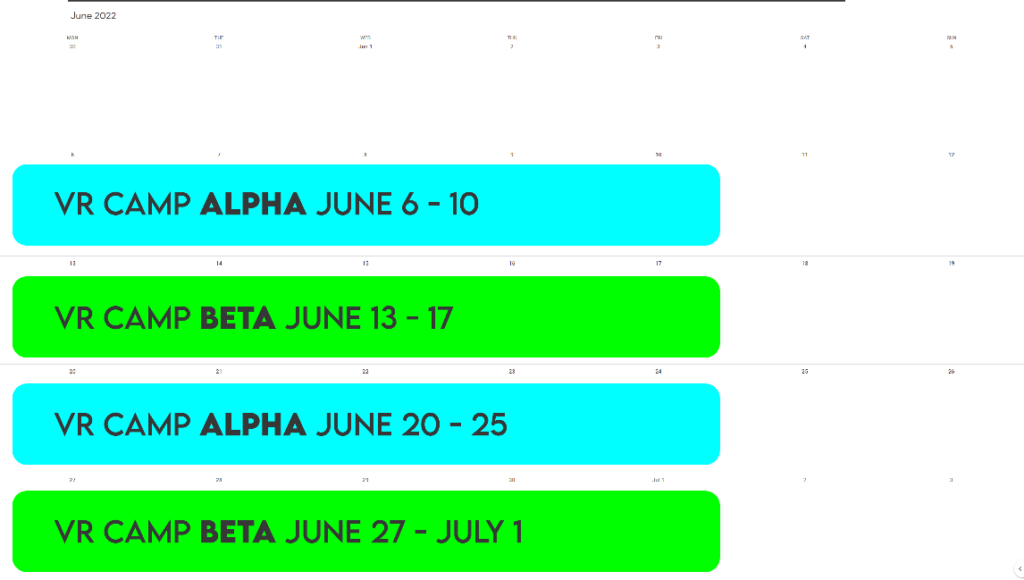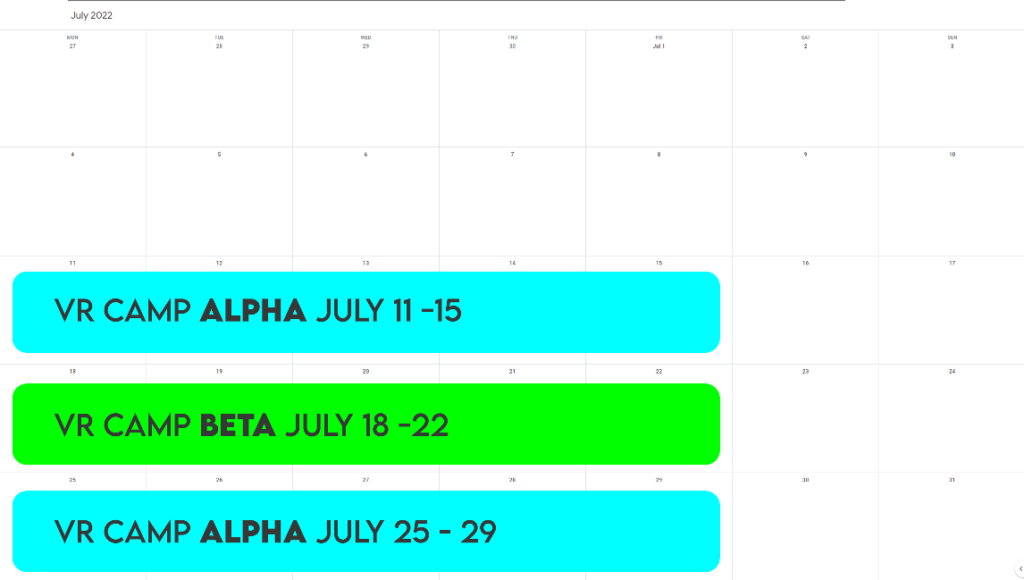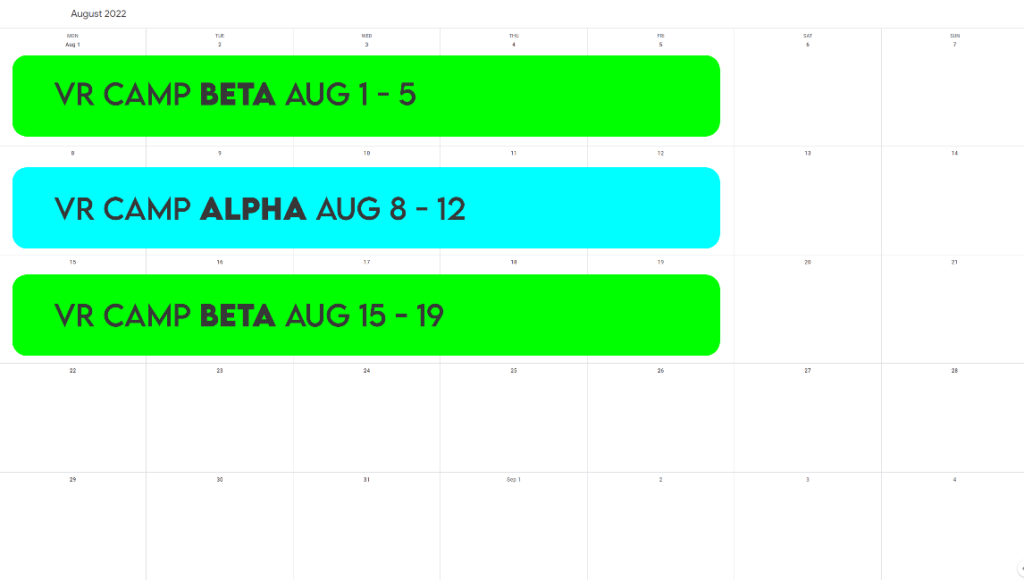 There are no reviews yet, submit yours in the box provided.
Please sign in or create an account to submit a review for this product.